Wellness at Sonnenalp in Germany's Bavaria
Most of us reading this post are in the same situation due to COVID-19, nestled in our homes day dreaming of amazing destinations for fitness and wellness.  We were scheduled for a family vacation to Bavaria in June, a trip with extended family that had been in the works for almost 2 years.  With this trip indefinitely postponed, we decided to scout an amazing wellness "dream" trip in Bavaria and found Sonnenalp Resort in the region of Allgäu.  
The Area
The Allgäu region of Bavaria is located in southern Germany near its border with Austria.  This region is known for the famous King Ludwig II castles Schloss Neuschwanstein and Schloss Hohenschwangau, as well as majestic Alpine mountain vistas.  Sonnenalp resort is less than 2.5 hour drive from Munich International Airport.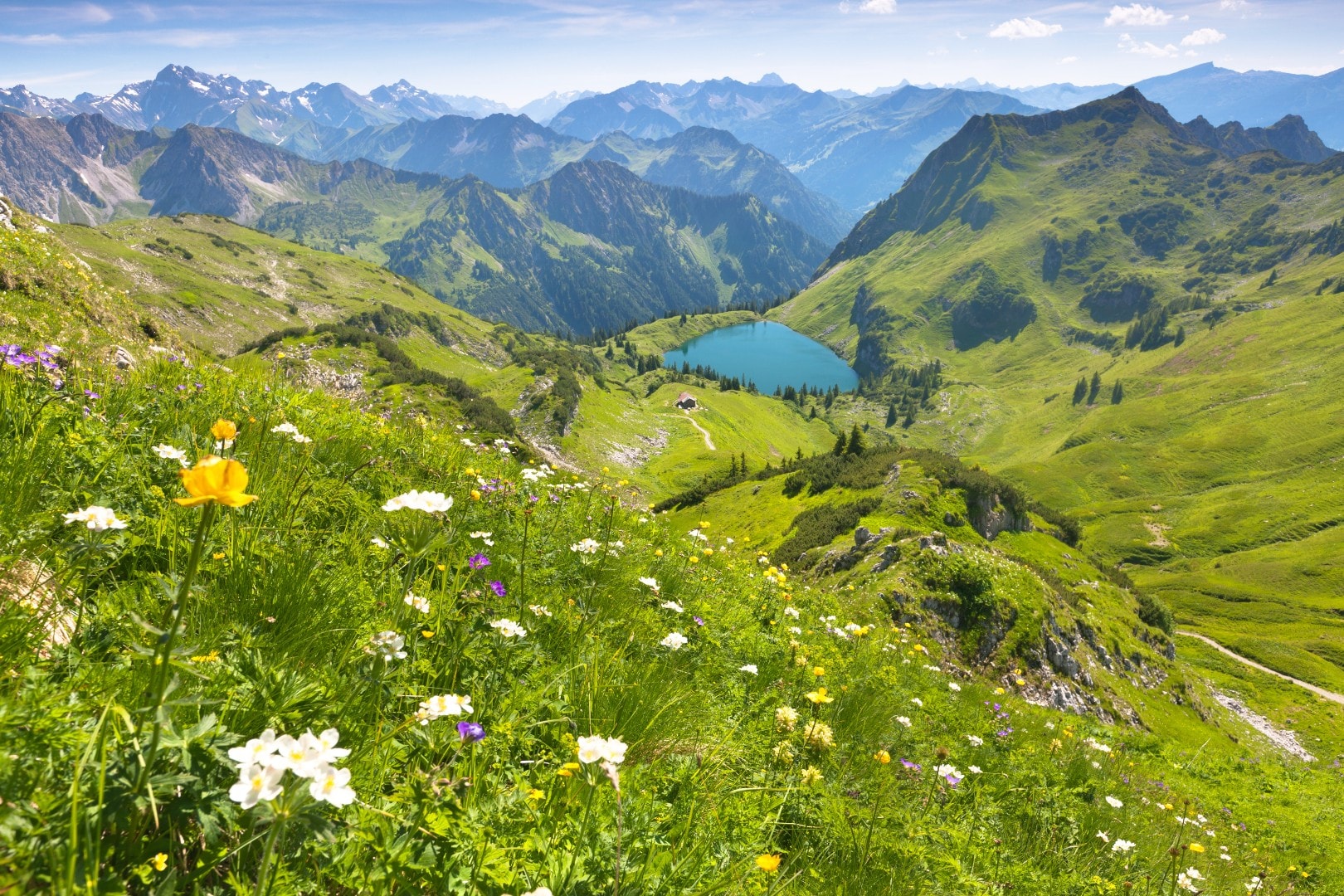 The Resort
Celebrating its Centennial in 2019, Sonnenalp Resort is the definition of luxury featuring over 200 rooms, 4 restaurants, 5 lounges, and 3 bars.  Its location lends outdoor enthusiasts to year-round activities such as golf, cycling, hiking, skiing, and snow-shoeing.  
Wellness at Sonnenalp
The spa at Sonnenalp spans almost 2.5 acres with indoor and outdoor areas for swimming, alpine wellness, beauty, and Ayurveda.  Utilizing its team of doctors and therapists spans, guests may undergo holistic therapies, fitness tests, and health check-ups to develop a customized plan of activities to retain or improve upon their condition.  Fitness classes include group and private instruction pilates, yoga, water aerobics, personal training, tennis, and indoor-cycling.
Wellness Events at Sonnenalp
Nestled in a fairytale alpine landscape, guests are invited to two special yearly events at Sonnenalp held in November.  First, Lady Days is a 3-night package limited to 35 participants.  Fitness trainer, model, and nutritionist Monica Meier-Ivancan covers topics such as Pilates, healthy eating and fashion.  Later in the month is Wellness Week which is a 7-day program limited to 12 guests indulging in relaxing massages, cosmetic treatments, lymphatic drainage and numerous fitness courses from the resort's weekly fitness program.
It may be months before it is safe for us to safely travel again, but we can always envision ourselves in a location away from our everyday normal.  Thank you to Sonnenalp for it's beautiful images and Instagram feed to foster those day dreams and here's to one day visiting in person.  
---